The Palais des Festivals,
its steps, its red carpet and its path of stars
To start your day in the footsteps of the greatest names in cinema, head to the forecourt of the Palais des Festivals et des Congrès de Cannes, at 1 Boulevard de la Croisette.
Every year in May, the Palais des Festivals hosts the Cannes Film Festival, one of the most publicised events in the world and the most important film festival.
The famous red-carpeted steps are photographed by thousands of journalists and filmed by television stations around the world. Pose like the biggest stars on the red carpet.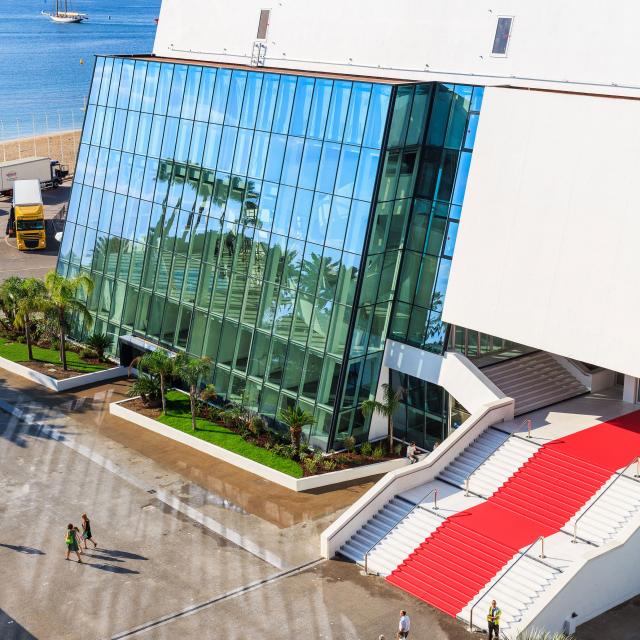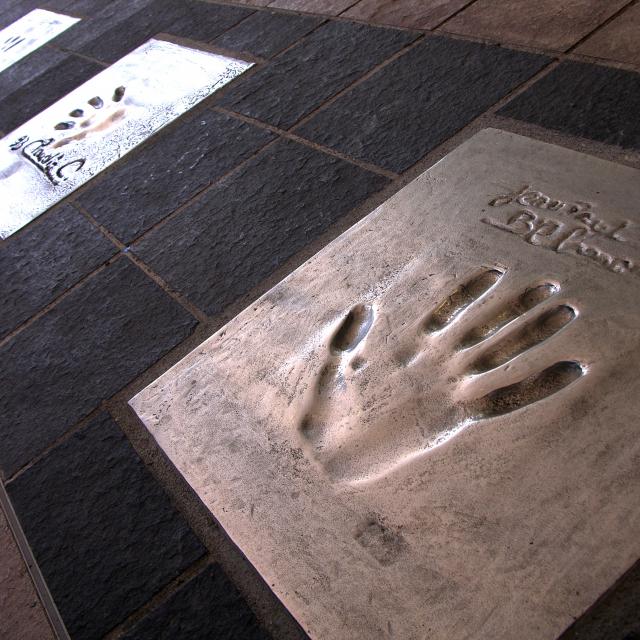 Then walk along the Path of the Stars where actors and directors have left their signatures. All around the Palace, more than 140 handprints of the greatest film stars are moulded in the ground: Pedro Almodovar, Jean-Paul Belmondo, Leonardo Dicaprio, Quentin Tarantino, Sergio Leone and many others. Have fun finding them and remembering the films associated with them.