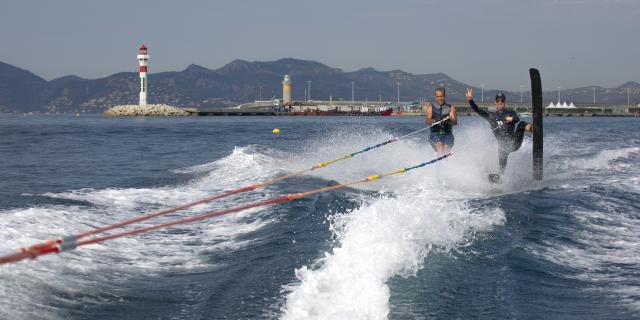 Activities to have fun
at sea in Cannes
Discovering the seabed
Undeniably turned towards the sea, Cannes is a small paradise for lovers of the big blue. You will appreciate the purity of the waters of the beaches of Cannes which are carefully supervised for a quality environment. Indeed, almost all the beaches in Cannes have the Blue Flag.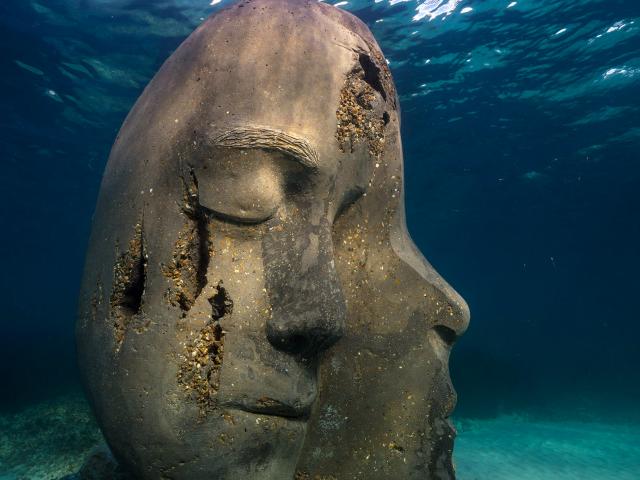 Good plan, new in Cannes: Ideal activity for snorkelling lovers
Discover the first underwater eco-museum in France and the Mediterranean with the works of Jason deCaires Taylor. Immersed at a distance ranging from 84 to 132 metres from the shore and a depth of 3 to 5 metres, the sculptures are accessible to the greatest number of divers equipped simply with a mask and a snorkel.
Access is free and protected by a ban on ships anchoring.
Snow sports enthusiasts
Lovers of the sport will not be disappointed! Enjoy a unique and sensational experience alone or with friends and share your emotions!
Ideal spot for kitesurfers and windsurfers
The Palm-Beach at the Pointe Croisette is the ideal spot for wave and roller enthusiasts, giving truly spectacular sessions, a must for surfing fans. The scenery is magnificent, between the Lérins Islands with the Fort Vauban on Sainte-Marguerite Island facing it, the Palm-Beach and the small bay of Moure-Rouge. Passing a few rocks (bring your slippers), access is not very complicated but requires a good level of practice in order to be able to leave the area quickly.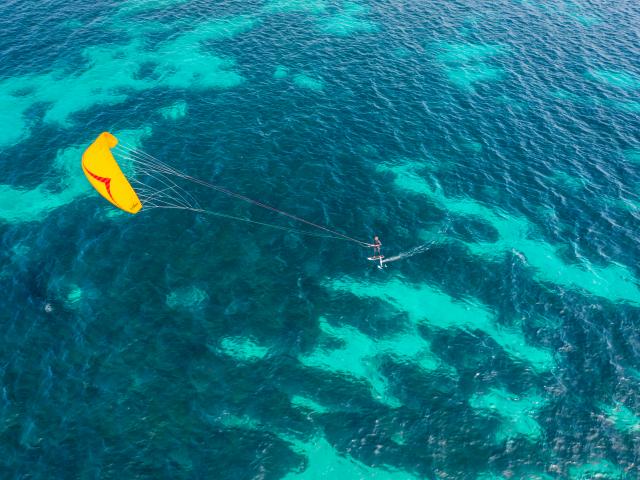 Water ski
From your first turns, discover the unique sensations of water ski!
Good plan :
The Cannes sport application offers 4 new routes to discover Cannes differently.
Download the application: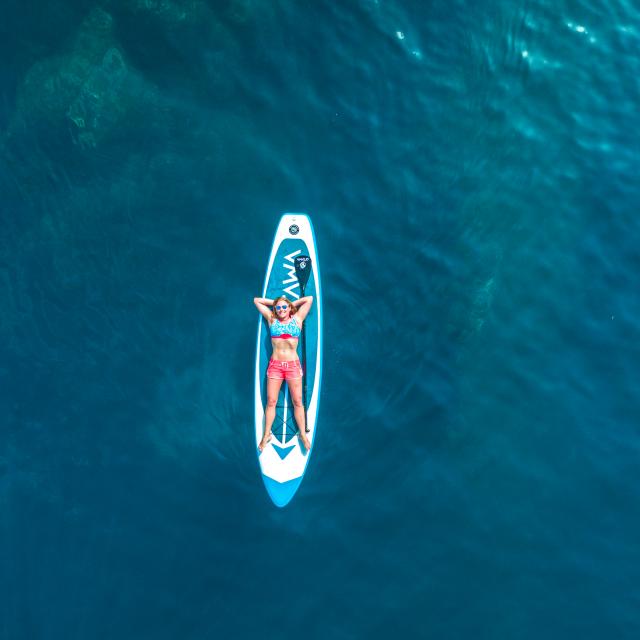 Sea trips
Treat yourself to a sea trip from Cannes to discover breathtaking landscapes.
Kayak
Let yourself be tempted by a kayak trip around the Lerins Islands with an instructor or go off on your own to discover the deep blue sea.
Good plan for an evening paddle to the Lerins Islands by kayak
Cruises organised during the summer season:
Discovery of the Corniche d'Or
This guided cruise will make you discover a striking setting where the red rocks of the Esterel Massif meet the indigo blue of the sea.
The arrival in the port of the Principality of Monaco offers a grandiose and unforgettable panorama. Clinging to a rocky outcrop overlooking the sea, this independent state in the middle of French territory is a mixture of ancient and ultra-modern architecture.
A Provencal getaway: the Village, the Port, the Shops, the Place des Lices, the Citadel, the Ponche Quarter, the Church, the Annonciade Museum…
Sainte-Marguerite + Corniche d'Or
Two must-see sites to discover in the same day: in the morning, discover the Sainte-Marguerite Island and in the afternoon, embark on a mini-cruise along the Esterel massif.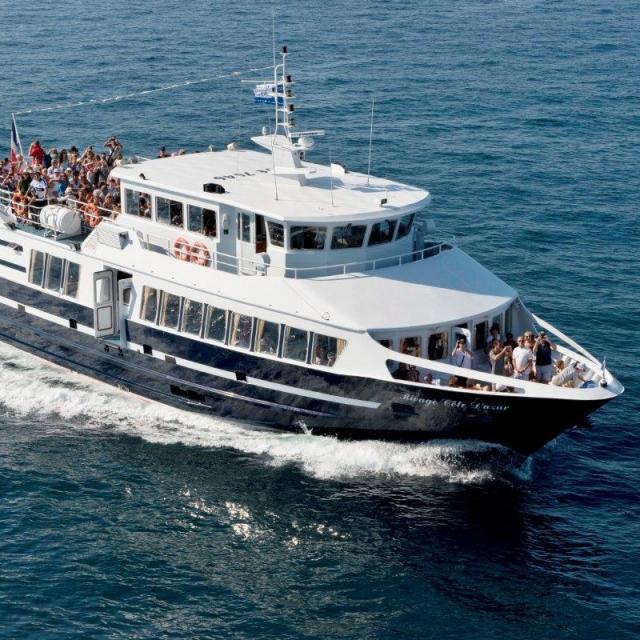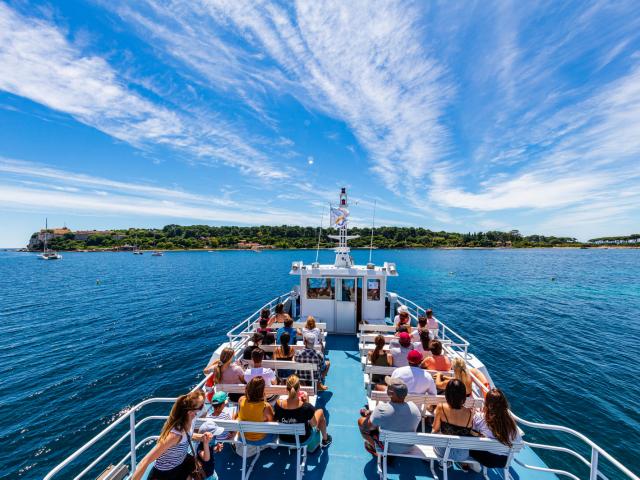 Good cruise deals for special events:
Grande braderie de Saint-Tropez (every year in October)
Embark on the famous flea market and enjoy an incomparable shopping experience.
Régates Royales (every year in September) A unique experience of racing on the water in the bay of Cannes