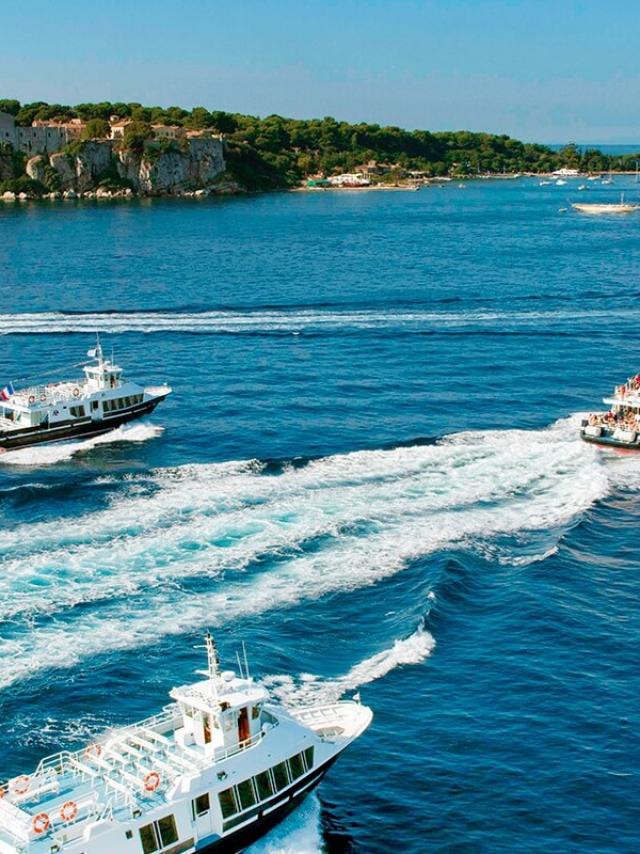 Embark for the Lérins Islands
From the Port of Cannes, several shuttles take you to the magnificent Lérins Islands. In 15 to 20 minutes of crossing, you will be on the ground of these small natural paradises. The companies Trans Côte d'Azur, Riviera Lines and SARL Horizon serve Sainte-Marguerite. The Planaria company allows you to go to Saint-Honorat. All the boats of these companies are accessible to people with reduced mobility. If you want to visit both islands on the same day, there is no direct shuttle service, you have to return to the pier to change boat companies.
When you go on an excursion to the islands, it's best to check the shuttle return times. If, by accident, you miss the last boat, there are however taxi boats to contact such as Taxi de Mer at the Old Port / Majestic pontoon (on +33(0)6 11 50 77 53 from March to the end of October) or Black Tenders at the Port du Béal (on +33(0)6 30 83 88 72). The rates are of course higher than for the shuttles, but isn't that the price to pay to find one's cosy bed at night?