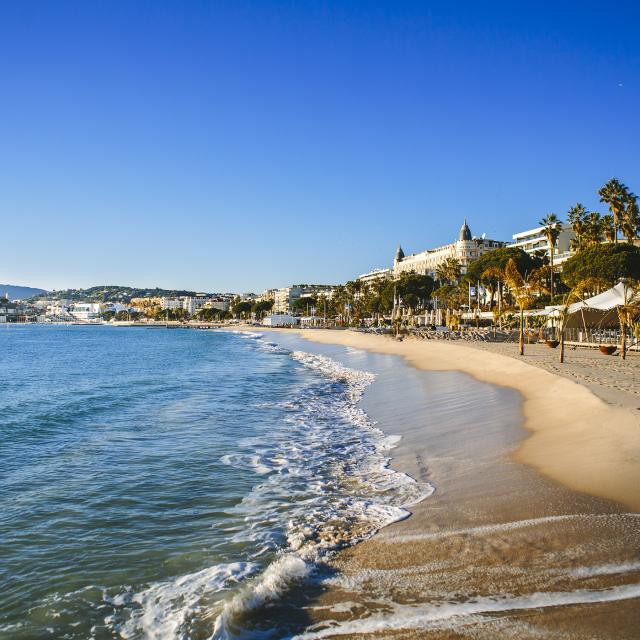 The small coastal path
has become the boulevard where all eyes meet
Like Cannes, a small village that has become a world-renowned seaside resort, the Croisette has also changed. It's hard to imagine today, but this boulevard, which is prized by the wealthiest of the wealthy, used to be a simple coastal path where only donkeys and pilgrims dared to venture.
The steps of the Palais des Festivals
To begin this walk along the Croisette, we start from the famous Palais des Festivals. Who has never heard of this place? Red carpet, stairs, glamour and cinema… This is where the Cannes Festival, known all over the world, has been held for over 75 years. In its place was the Municipal Casino which hosted the first edition in 1946. Then the Festival moved to 50 la Croisette, to return in 1983 in the new Palais des Festivals.
All glass and steel, it is a bit like a rock with many facets.