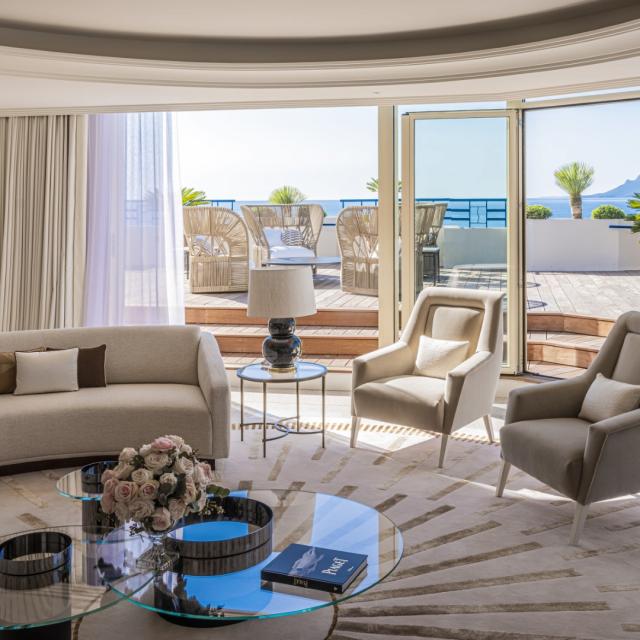 The largest of Cannes' luxury hotels
With its 409 rooms, including 99 suites, the Hôtel Martinez is impressive. One can only imagine the number of celebrities who, for over 90 years, have slept or simply sat here. In the hotel's corridors, large photographs remind us of these illustrious guests who still walk these aisles today. When you walk through the doors of the Hotel Martinez, you do more than touch this enchantment, you experience it fully.
A breath of fresh air on the French Riviera
Recently renovated, the Hotel Martinez is a true ode to the Mediterranean and its art of living. To go up to the upper floors, you take a vertiginous staircase, a wrought iron spiral with a golden railing. This place alone is a real work of art! Everywhere you look, the decoration is a subtle harmony between a preserved Art Deco heritage and a perfectly trendy touch of modernity.