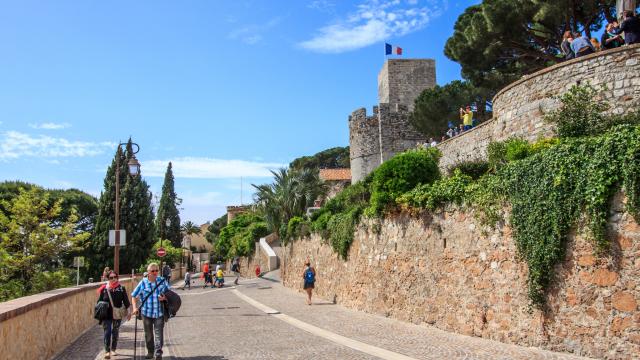 A promontory of culture
Like a jewel overlooking the city, the Suquet hill bears witness to the time when Cannes was still a village. With its cobbled streets, picturesque facades and Provencal atmosphere, you are transported back to the Cannes of yesteryear. From the Old Port or the Forville Market, to the summit and its place de La Castre, the climb is a real trip back in time.
Ancient treasures & contemporary art
At the very top of the Suquet, you will discover the Place de la Castre. Here, some of the oldest buildings in Cannes take pride of place. The old castle, dating from the Middle Ages, now houses the Museum of World Explorations. Next to it, a square tower built between the 10th and the end of the 14th century offers an exceptional panorama. A few steps further on is the Notre-Dame-d'Espérance church. Built in 1627, it has welcomed generations of faithful.
Today, the soul of Suquet lives on, within its walls but also through new creative projects such as the Suquet des Artistes, a contemporary residence.