Discover the official website of
Cannes Convention Bureau
With oversight from the Tourism authorities, the Cannes Convention Bureau is comprised of representatives from hotel groups, DMCs, PCOs, restaurants, beach guardians and transportation companies.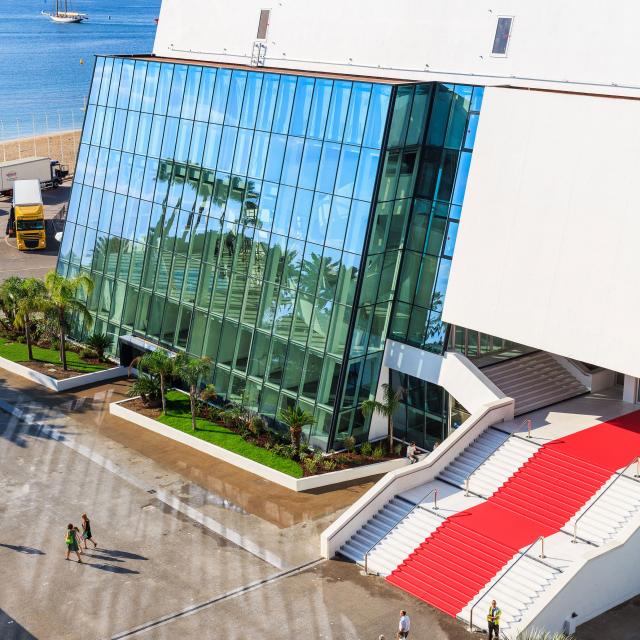 Why choose Cannes?
• 46 000 m² of exhibition space
• 8,000 hotel rooms
• 550 event spaces
• 300 days of sunshine a year
• 140 meeting rooms
• 70 years of experience in hosting and organizing
professional events
• 30 minutes drive from the international airport
Nice Côte d'Azur
• 15 minutes drive from growing domestic airport hub
Cannes Mandelieu
• 2 unique islands within the Bay of Cannes for
extraordinary activities
• 0 transfert – everything at walking distance
For the magic and authenticity of an international village

The CCB has an on-line tool
Your request made easy : A simple search provides you access to all the Cannes product that suits your needs.
Fill in your dates and the number of people
Get relevant results: availability and capacity
Make your selection and add to your cart
Quotations are sent directly to your email address with just a few clicks…
Live help behind the on-line tool
Availabilities are provided directly by the venues
The selected venues will revert to you within 24 hours ➤ An expert from the Cannes Convention Bureau will contact you for any request for 400 people or more.
A full range of offers on-line
• Event and exhibition space
• Hotels with meeting rooms
• DMCs and PCOs
• A full rangle of activities
• Service providers
• Photos and description of every venue and organization
• Blog articles with News and content about Cannes • Testimonials from Clients regarding their experience in Cannes